Ways to Increase Your Social Security Payments. How to Get the Maximum Social Security Benefits. Strategies For Maximizing Benefits 2019
Are you getting closer to your retirement age? Then you may have thought of when you'd like to start receiving Social Security benefits. In this article, we will discuss not only how you can apply for these benefits but will explain when you should apply and how to get the most benefits when you do apply.
You may not know how the application process works and that's ok because we are going to walk you through it step by step. When you apply for your benefits its good to be fully prepared by having all the required documents you will need for your social security benefits application and have them ready and available in order to save time. You will receive the most benefits when you apply for social security benefits at the full retirement age which is between age 65 and 67.
Three Application Approaches
When it comes time to apply for Social Security Benefits, you can do it in one of three ways. Online, by phone, or at your local Social Security Office.
The online application is typically the quickest way, however, if you need assistance with applying for your benefits, at your local Social Security Office then the office themselves can provide assistance. Applying by telephone is also an option as well, however, the Social Security Administration does require documentation in order to further process your application which you may need to email or send via Postal Mail. This could delay the overall application processing time. If you choose to apply for Social Security Benefits at your Local Social Security Office, be sure you have all the necessary documents prior to arrival.
When to Apply
You should apply for Social Security when you are 61.5 years old, as the application process can be potentially time-consuming. Regardless, you will not begin to receive benefits until you turn 62 years old. Once you've reached the base period of qualification (age 62), you might have the capacity to apply and begin your benefits around the same time, so you truly don't have to apply early unless you can foresee any troubles with documentation or run into other difficult circumstances.
Receiving Your Benefits
Remember that Social Security Benefits are paid within 30 days of being approved. Along these lines, if you are approved and enrolled benefits on your 62nd birthday, you won't begin receiving benefit payments until the following month.
Building Your Benefits
Sometimes, playing the waiting game for a just a little while longer can be highly beneficial. If you are in a position where you do not need your social security benefits immediately, you may actually benefit even more. The Social Security Administration can allow you to delay your application and benefits, to allow more time for you to work and build up your social security benefits. Ultimately resulting in higher monthly benefit amounts. At last, it's likewise significant that regardless of the possibility that you choose to hold up to claim advantages, you ought to at present completely fill out the benefit application just to apply for Medicare three months before you turn 65.
Applying for Medicare Benefits
Regardless of whatever length of time that you've sufficiently earned or received Social Security benefits (accessible on your SS proclamation), you can still be qualified for Medicare and receive its benefits also. Postponing your application for Medicare can bring about higher premiums, so it's critical to do it as quickly as time permits so you save money in the long run.
What You Will Need When Applying:
Date of Birth and Place of Birth (found on your Birth Certificate)
State Issued ID or Driver's License
W2 Form or Proof of your income within the past 12 Months
Any Names of Disabled Children (if applicable)
Date of Death of Your Spouse or Ex-Spouse
Bank Account and Routing number for Payments
Employer Information (if applicable)
Records of Active Military Duty
Making the Most of your Social Security Benefits
Social Security benefits are benefits paid to retired persons and their spouses who have contributed to the social security system when they held a job and during their productive years. They are also given to persons who suffer from complete disability to perform any productive job. It is also called Old Age- Survivor and Disability Insurance.
Tips for applying for SSB
Before you apply for Social Security Benefits it is prudent to check online for tips for applying for SSB. This will ensure that you know what social security benefits you are eligible for and how you can maximize your social security benefits. These tips for applying for SSB are offered on the internet by experts and will help you get the benefits you need. You must check if you are eligible for social security benefits before you apply. You must be three months away from turning 62 years of age and you should be prepared to take benefits within four months of the application.
Calculating your Social Security Benefits
The website of the American Association of Retired Persons (AARP) has a social security benefits calculator maximize your social security benefits. After using the calculator you may ask what if you need more benefits than what they are offering you. You can take many steps to increase your social security benefits. One answer to delay claiming social security benefits till you reach full retirement age. Currently, full retirement age is 67 years. Another answer to the question is to move to a state where tax is levied on your social security benefits.
Steps to Maximize Social Security Benefits
You can take steps to maximize your social security benefits. You can maximize SSB by working until your full retirement age. Full retirement age is 67 years of age. You can work for at least 35 years to maximize your benefits. The longer you delay claiming social security benefits, the more benefits you receive. You can maximize benefits by claiming benefits when you are 70 years of age. Earn a high salary to increase your social security benefits. You can also maximize your social security benefits by moving to a state that does not tax social service benefits.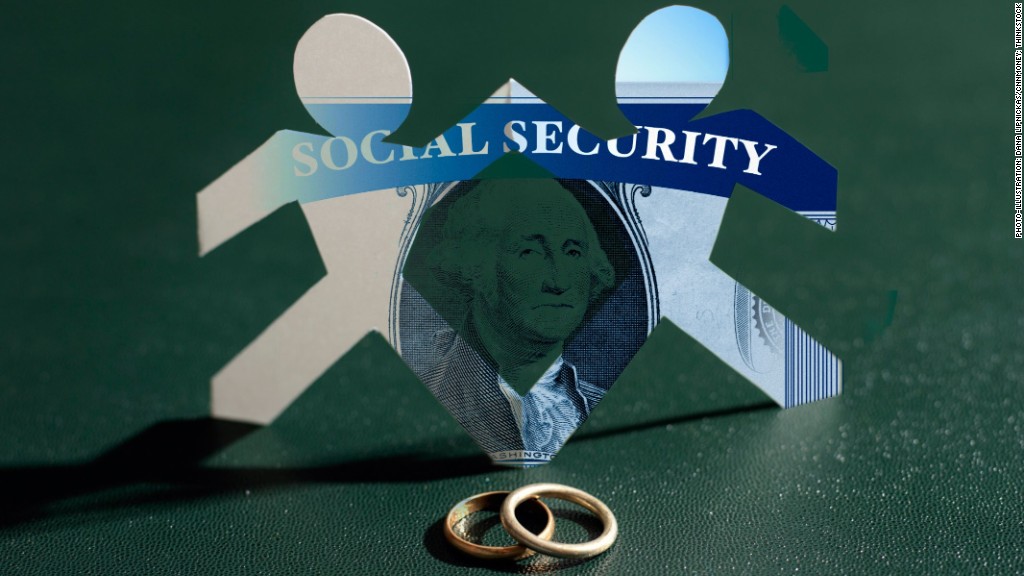 Married Couples
A married couple is entitled to social security benefits if the marriage has lasted 10 years. The person can claim their social security benefits individually or delay claiming and get half of the payout given to the spouse. This is beneficial for couples where one spouse earns a higher income than the other. Couples who are closer in age and have similar incomes can both delay claims to maximize their social security benefits. The couple may want to claim their social security benefits early if they have short life expectancies. If one spouse delays claiming social security benefits and die, the other spouse will get a higher social security benefit. If the marriage lasted ten years and ended in divorce, the spouse can get half of the other's spouse's benefits. Married couples who plan to divorce can delay the divorce until they can show that they were married ten years to claim social security benefits.
Denial
Social Security benefits are denied if the social security administration feels there is a technical error in the application or the applicant is not eligible for social security. The program is federally mandated and funded by payroll taxes of the taxpayer and their employers. The administration has stringent criterion rules for giving social security benefits. You may ask, what if I am denied social security benefits. There are steps you can take if you are denied social security benefits. 
Steps after Denial
If you are denied social security benefits, you can take steps to get your benefits after the application is denied.
You can check the reason behind the denial and present an appeal against the decision. There are lawyers who specialize in SSB appeals. There are also organizations that help in appealing decisions after SSB are denied.
Make sure you appeal before the deadline.
Check the application and add any information that you had not provided in your application before appealing.
If you have included any inaccurate information in your application, you can correct the information in your appeal.
You should contact an expert representative service to help you with your appeal. They will be experts and have vast experience in helping persons appeal when their initial application is denied and will help you appeal correctly.
These representatives are also experts at helping persons with disabilities when their initial application is denied get their benefits to the maximum extent while appealing.
Social Security Administration
The Social Security Board established by the Social Security Act in 1935 became the Social Security Administration in 1946. In 1994, it became an independent agency in the executive branch of the government. The SSA administers social security benefits for retirees, survivors, and persons with disabilities. If you want to apply for your social security benefits, you can check if you are eligible and calculate the monthly benefits you will get including disability benefits by going to the website of the SSA. The website of the SSA has a detailed FAQ page and many publications explaining the benefits available for applicants. There are also many tools to help you find answers to your social security benefit questions on the website and a local office locator that helps you call the local office if required.
About Author
Social Security Helps Team
We provide coverage for a variety of unique aspects of social security to deliver information for even the most unique situation. Let the information we provide by experienced Social Security Professionals give you the insight you need so you can secure your financial future THE RIGHT WAY!